Welcome to the Happy Feet Wiki...
...the community-based Happy Feet encyclopedia that anyone can edit!

---

We are currently housing over 642 feathers, and 2,514 files since 11th September 2009, and you can help!

Come and join the fun with Mumble and his friends. We need YOUR help by expanding and adding articles to the wiki! Before editing, read our rules first.
No fanon stuff related to Happy Feet, if you want to do it, go to the Fanon Wiki below down.
When posting on a talk page, please put ~~~~ at the end of your message.
Please keep your language clean.
No vandals which gives you a warning.
Do not add fan art in any of the articles, if you want to put some, put it on your userpage or the fanon wiki.
Do not insert false information to the articles.
If there is a upcoming Happy Feet movie, do not put false information in it.
No spamming, sockpuppeting or trolling.
And please, be on your best behavior as Noah the Elder will always tell what to do.
---
If you're new to Wikia, please use the above links to get started.
If you already have editing experience, and you have an article relating to Happy Feet to contribute, use the box below to create it:
<createbox>width=30</createbox>

---
Visit our Fanon Wiki related to Happy Feet and you can make your own characters, games, and fan-fictions at the fan hub.
---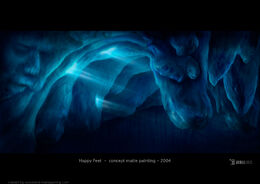 The
Aliens
are very nice to the
penguins
but they don't see it,
Mumble
was taken by an "Alien" but was brought back with some sort of tracker on his back, he was fine with it, but his parents weren't. The Aliens seem to interact with Mumble, they can reply back to Mumble, every time he dances by dancing back.
Read more >
---
---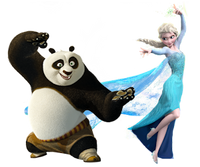 ---
---
↑ REFRESH ↓
---

↑ REFRESH ↓
Ever through the first Happy Feet movie is a success at the box-office, the sequel Happy Feet Two bombed at the box-office which almost killed production of Mad Max: Fury Road. I thought George Mille…
See more >