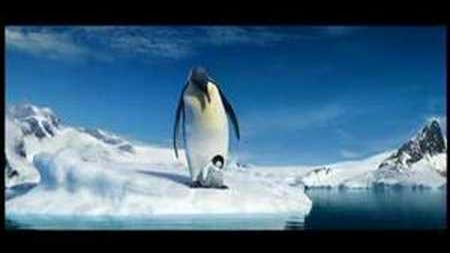 A Happy Feet Moment is a 30-second Happy Feet short featured in the Blu-Ray, 3D Blu-Ray and DVD of Happy Feet from Warner Home Video.
Plot
When Mumble is looking into his reflection, Memphis shows up as he is kicking the crud out of Mumble for no apparent reason. Once the penguin has demonstrated his football skills with Mumble as the ball, he kicks him off into the sea to score a "goal" and says "Yea".
Trivia
The adult male emperor penguin that is standing next to Mumble is possibly Memphis that has a similar look than from the movie.
The music that is playing where Memphis is kicking Mumble to the water is "Adélieland" from Happy Feet.
Gallery